About Us
Overview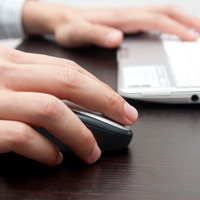 USTAS Technologies, Inc. is an elite Information Technology Consulting firm based out of Rockville, Maryland, servicing government, commercial, and non-profit organizations.
We offer a variety of custom solutions to solve your organizationís unique IT challenges. If you require a customized software application, we will tackle your project in-house, commencement through completion, following standard Software Development Life Cycle methodology. We pride ourselves in working with top of the line technical professionals to bring the best talent to work on your assignments. Our highly-skilled IT employees can tackle projects in software development and engineering, quality assurance, web development, system analysis, data warehousing and other related fields, based on your project requirements.
We constantly hire top notch personnel. Our recruiters have backgrounds as IT professionals themselves, or have been specifically trained in the required areas so that they can better understand and service your exact needs. We also employ a strategic methodology in our employee selection process to make sure that any new hire meets our clients' every technological demand. Developed and refined by our founder, president, and CEO Vladimir Sirotinin, this special method includes thorough technical screening, verbal and written tests and mathematical as well as logical problems during the interviewing process.
Whatever is the right solution for you, we believe that the path to success is continued learning and enrichment, hence we constantly retrain our staff to stay up to date on market variables and ahead of the curve on the ever-changing world of computer technologies. Our number one goal is our clients' gratification, so building mutually beneficial relationships by providing an impeccable level of customer satisfaction and a superior achievement of needed results is our definite priority.